We recently felt God lead us into a new season of renovating Airstreams. We are so excited, but scared to death! Meet Magdalene, our 1968 Airstream Ambassador. She is 28 feet + in excellent condition. We purchased Magdalene in Quitman, TX and she towed beautifully back home. The '68 year models were the last of the squared windows on the sides. The '68s also were the only year models to have spray foam underneath the subfloor. The spray foam under Magdalene seemed to have helped her frame out by not letting moisture in the belly pan. Her frame was night and day difference from the frame on our Airstream. She was a very well kept trailer. Only downfall was the bathroom floor was sagging and she had a bit of rear end separation. Come to find out, that rear end separation was due to a leak from the toilet which resulted in the main hold down bolts being rusted away. The toilet leak was something was not undiscovered from previous owners. And I know this from the discovery I found once removing the toilet. There were 4 metal street signs holding the toilet up. You really can't say "lazy" because the owners did some work.. Smart?? NO! But with all of that behind us, we are more than ready to bring her back to life so she can adventure for another 50 years. She had original appliances that all worked besides the refrigerator, but we opted to give her an update. The original cabinets were in great shape so we decided to use them and just freshen up with some paint. Magdalene will have an extreme makeover by the time we are done with her. We are hoping to get her a beautiful shine to make her more noticeable! She deserves it after all. So stay tuned and follow along our journey of revamping/refurbishing/renovating this beauty- whatever you'd like to call it! We can't wait for you to see the final product.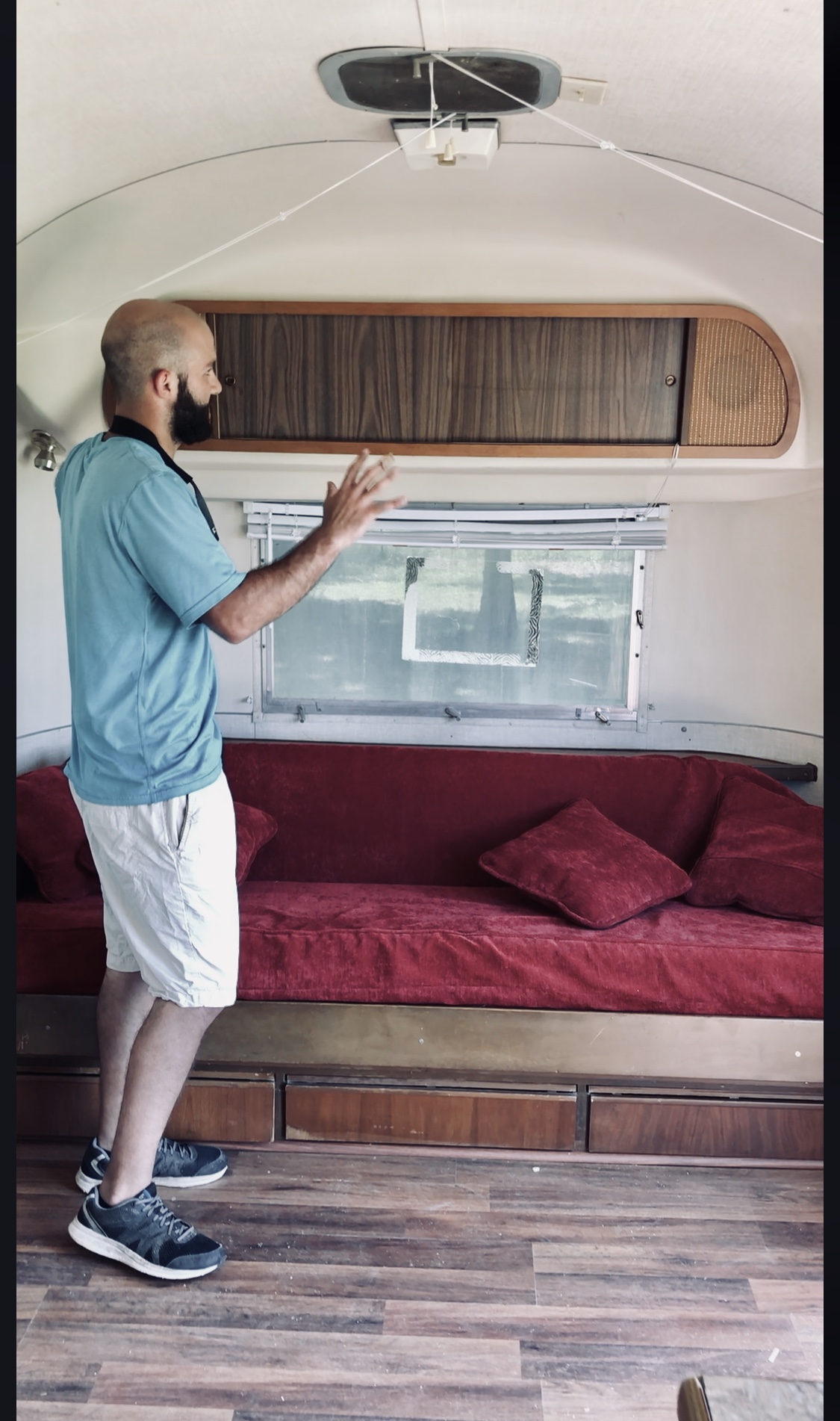 PS. Don't judge our first youtube video! We realized our mistake too late + decided to roll with it! (Laugh with us, not at us)
Feel free to check out our social media pages + subscribe to youtube!